Applying your merit badge.
Step 1
Find the perfect base.
Each merit badge comes with a handy instruction guide on the back. All you need is an iron and something to apply your merit badge on. We love using our simple cotton bandanas.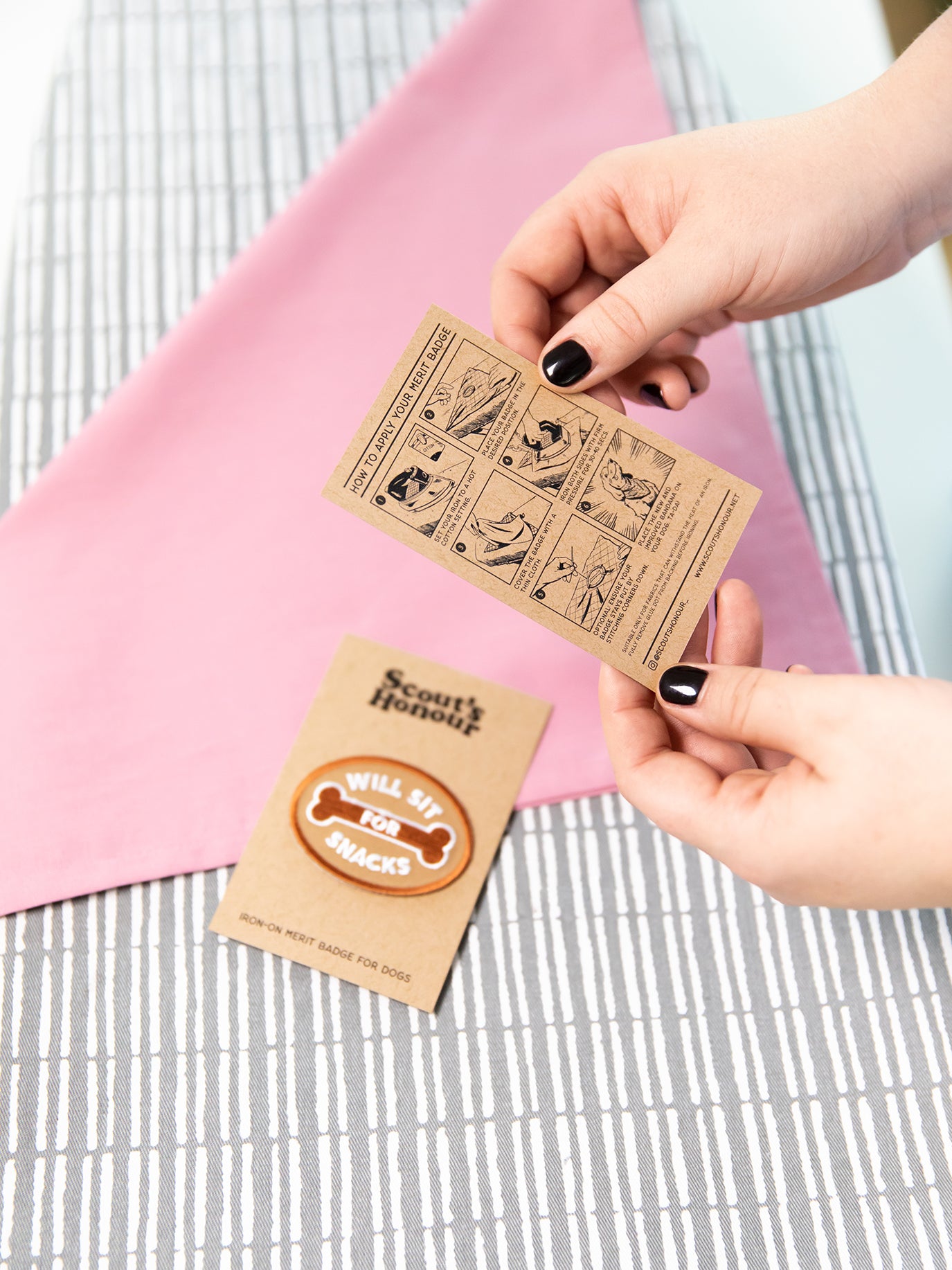 Step 2
Remove your patch from the card backing.
Peel back your merit badge from the card backing and ensure the sticky dot has been fully removed.
Step 3
Pick your position & cover.
Place your badge in the desired position. Cover the badge with a thin cloth. This helps protect your badge against the heat.
Step 4
It's time to iron.
Iron with firm pressure for 30-40 seconds. Check the edges of your badge and repeat this step if necessary.
Flip your bandana over and repeat Step 5 on the reverse side.
Step 5
Optional: stitch down those edges.
Your badge should now be perfectly attached to your bandana. Double check your edges and apply heat again if any are loose.
Optional: Ensure your badge stays put by stitching the corners down. This can be done now, or as and when you need to. The edges may come away from the bandana after lots of wear and washes.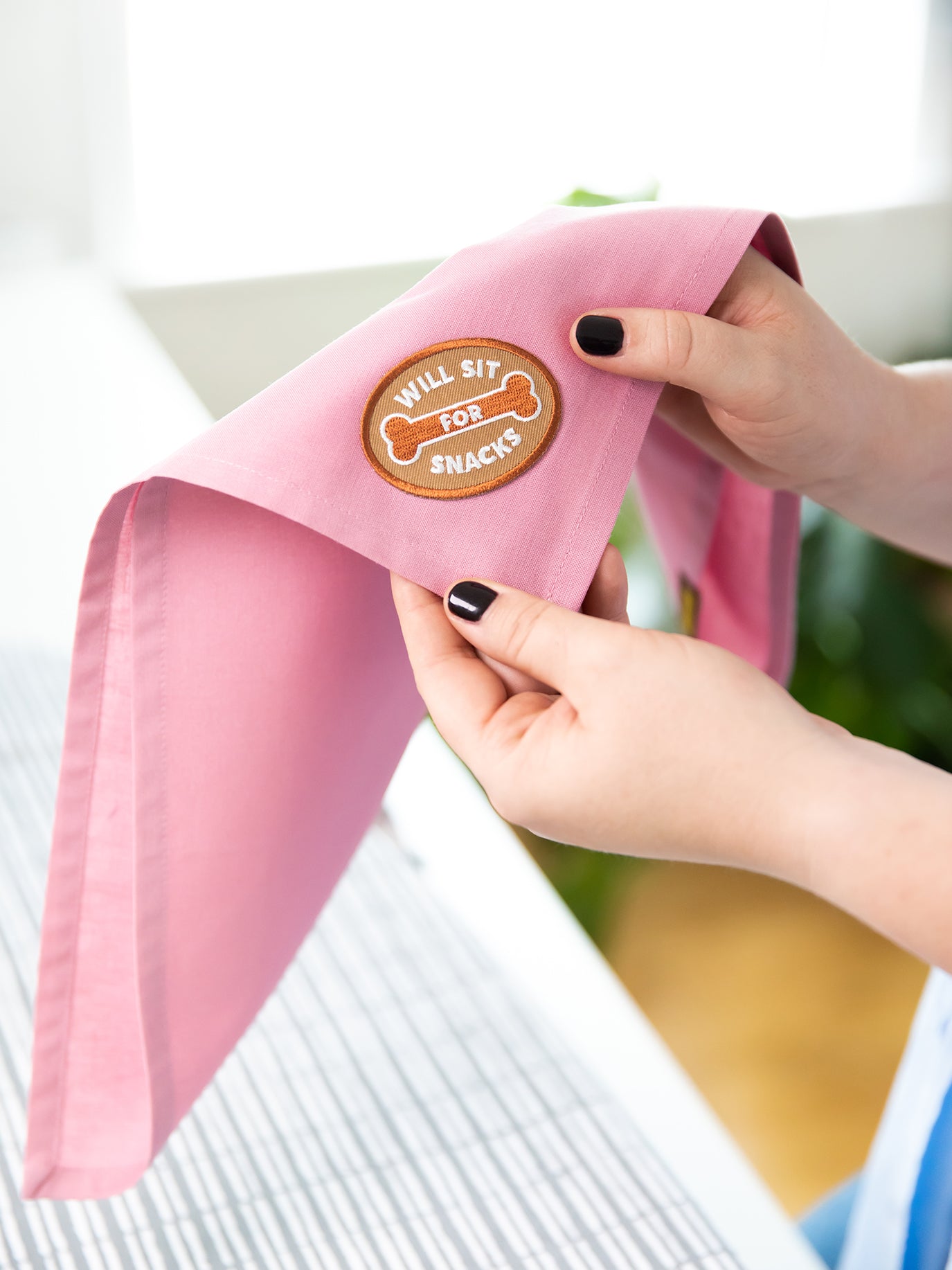 Step 6
Place the new & improved bandana on your dog.
Find the perfect patch.
Mix and match the perfect curation of patches to suit your dogs unique personality.
Brilliant basics.
Explore our range of 100% cotton bandanas. They make the perfect canvas for our patches.
Have you met Scout?
Our story begins with Scout. He's a very cheeky cocker spaniel who inspired Scout's Honour.