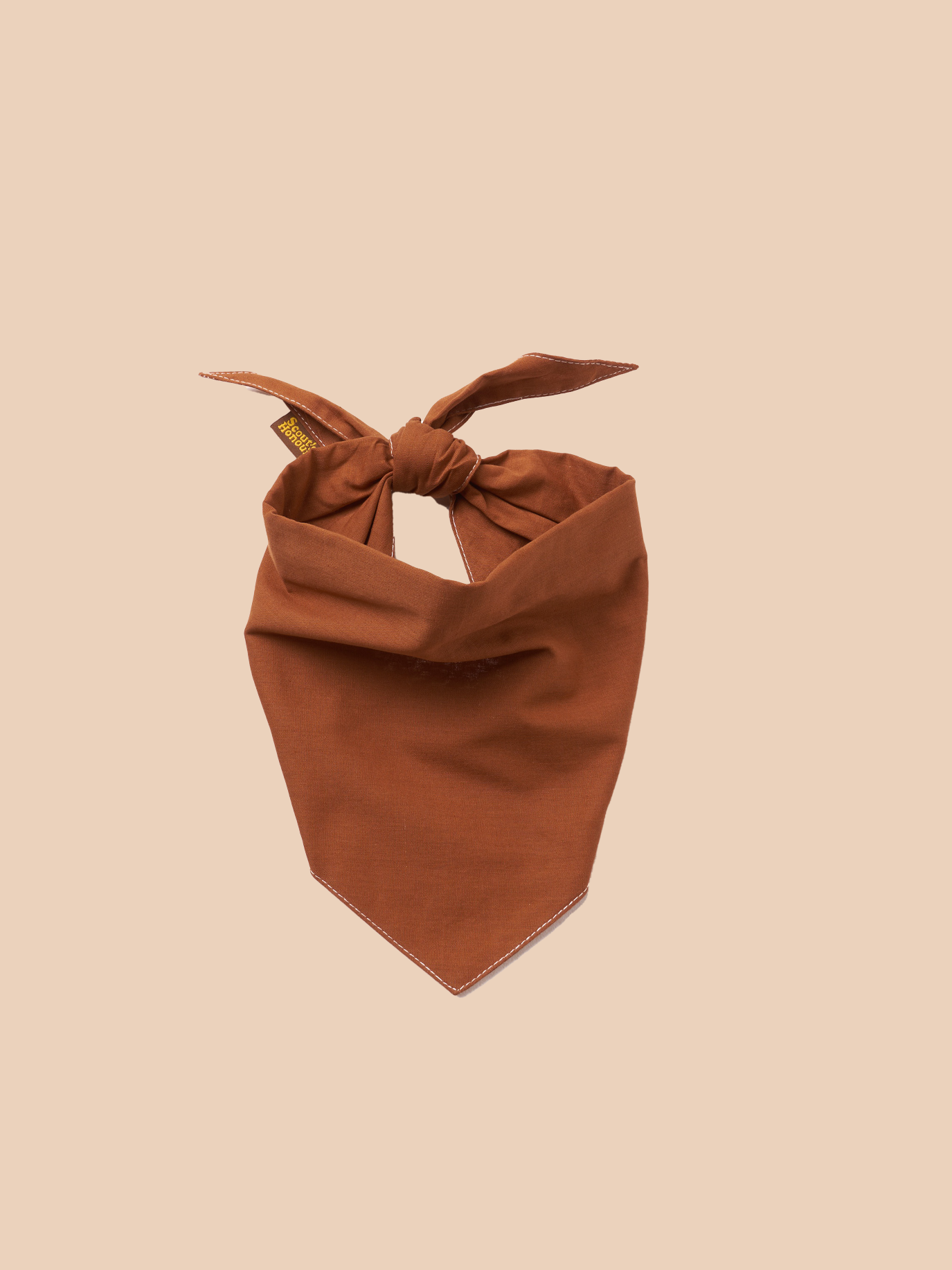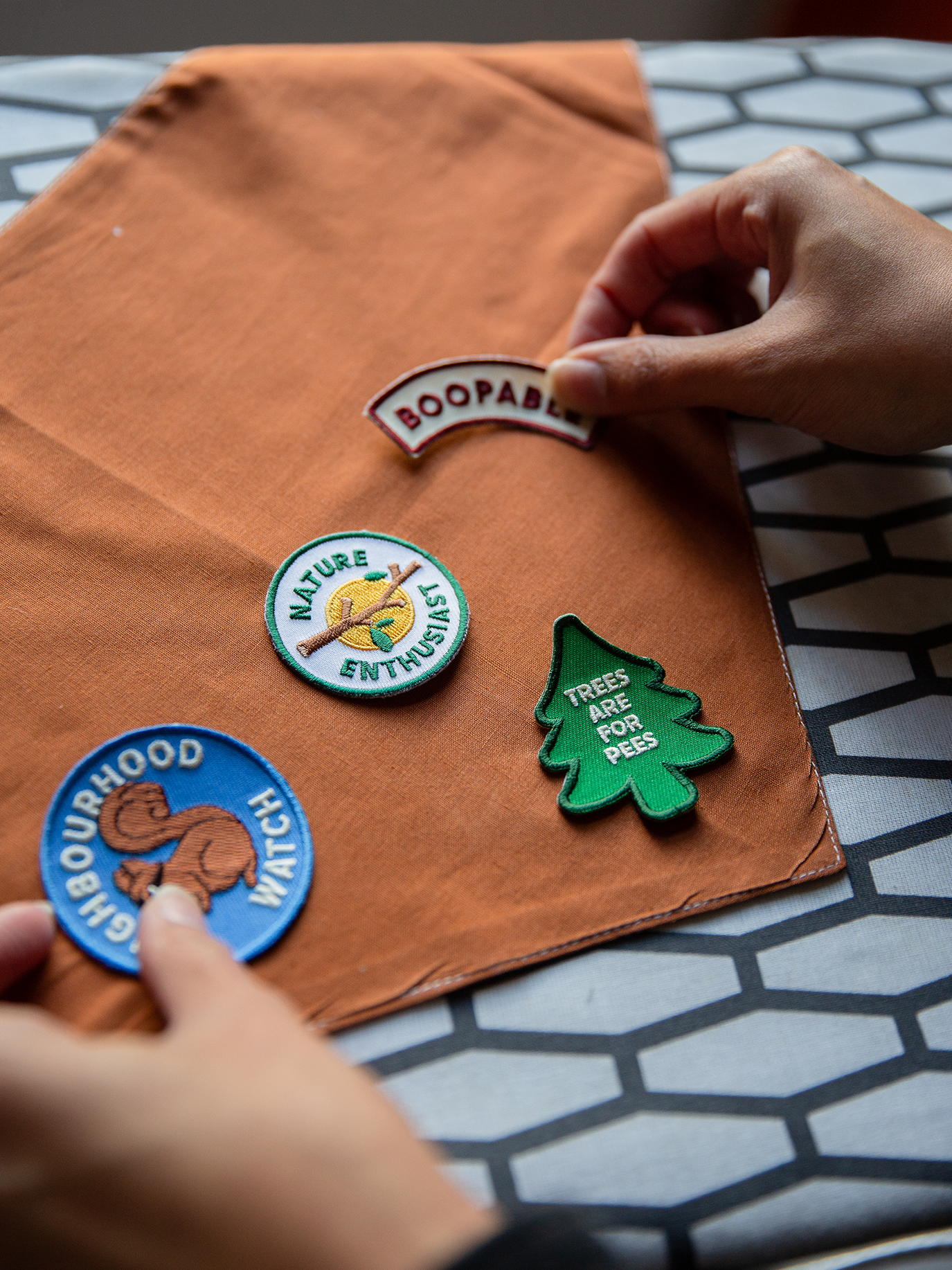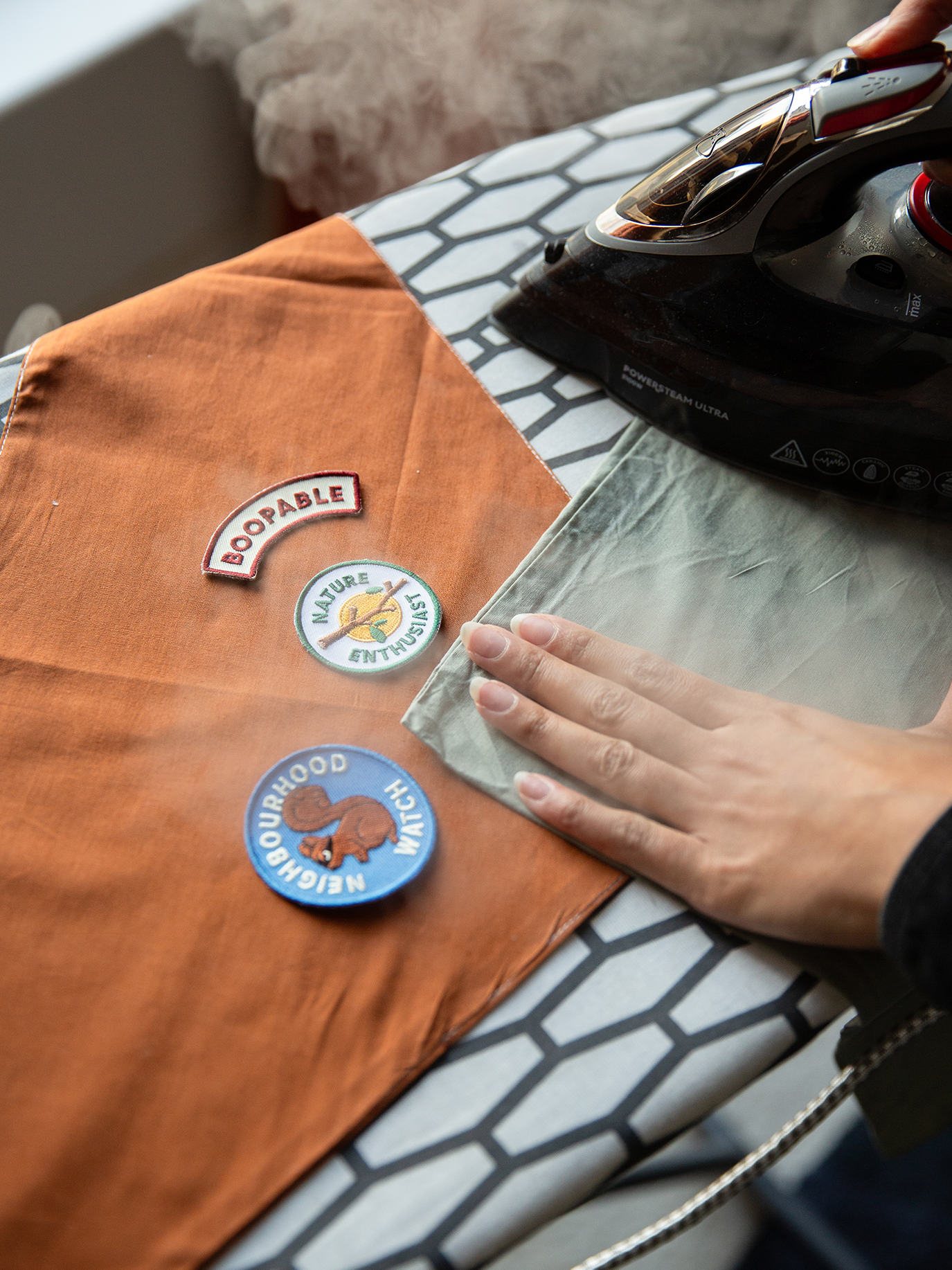 Rust Scout Bandana for dogs
Description

Care

Size guide

Iron-on service
Our signature scout bandana in rust. The perfect base for your iron-on patches, or perfect on its own. Easy to wear triangle style - roll down to desired hang length, tie a knot and you're ready to go.
100% cotton
Double sided
Machine washable:
Wash on a cool, gentle cycle (or hand wash).
Line dry flat.

You can wash your bandana with your patches attached. Just stick to these recommendations. You may notice the adhesive may begin to weaken over time. If this happens simply stitch down any loose edges with needle and thread.
Measure around your dogs neck to determine their size.

Small
:
Neck Size:
 8'-12' in | 20-30 cm
Dachshund, Pug, Jack Russell, Shih Tzu, Terrier, Maltise, Yorkie, Chihuahua, Pomeranian

Medium:
Neck Size:
 12'-15' in | 30-38 cm
Border Collie, Cocker Spaniel, Beagle, French Bulldog, Corgi, Mini Golden Doodle

Large
:
Neck Size:
 15'-17' in | 38-42 cm
Doodles, Vizla, Border Collie, Boxer, Labrador, German Shepherd, Pitt Bull

Extra Large:

Neck Size:
 17'-23' in | 42-58 cm
Great Dane, Huskie, Retriever, Saint Bernard, Bull Dog, Doberman
Have your bandana and patches arrive ready to wear. Simply leave us a note at checkout.
---
Rust Scout Bandana for dogs
Shipping

Timeframes

Orders are normally dispatched within 2-3 business days, but during busy times (holiday season, sales etc) there may be delays of up to 3 business days. If for any reason there is an issue or we are unable to fulfil your order, we will contact you to let you know.

Estimates

UK: 2 business days once dispatched
EU: 3-7 business days once dispatched
WORLDWIDE: 7-14 business days once dispatched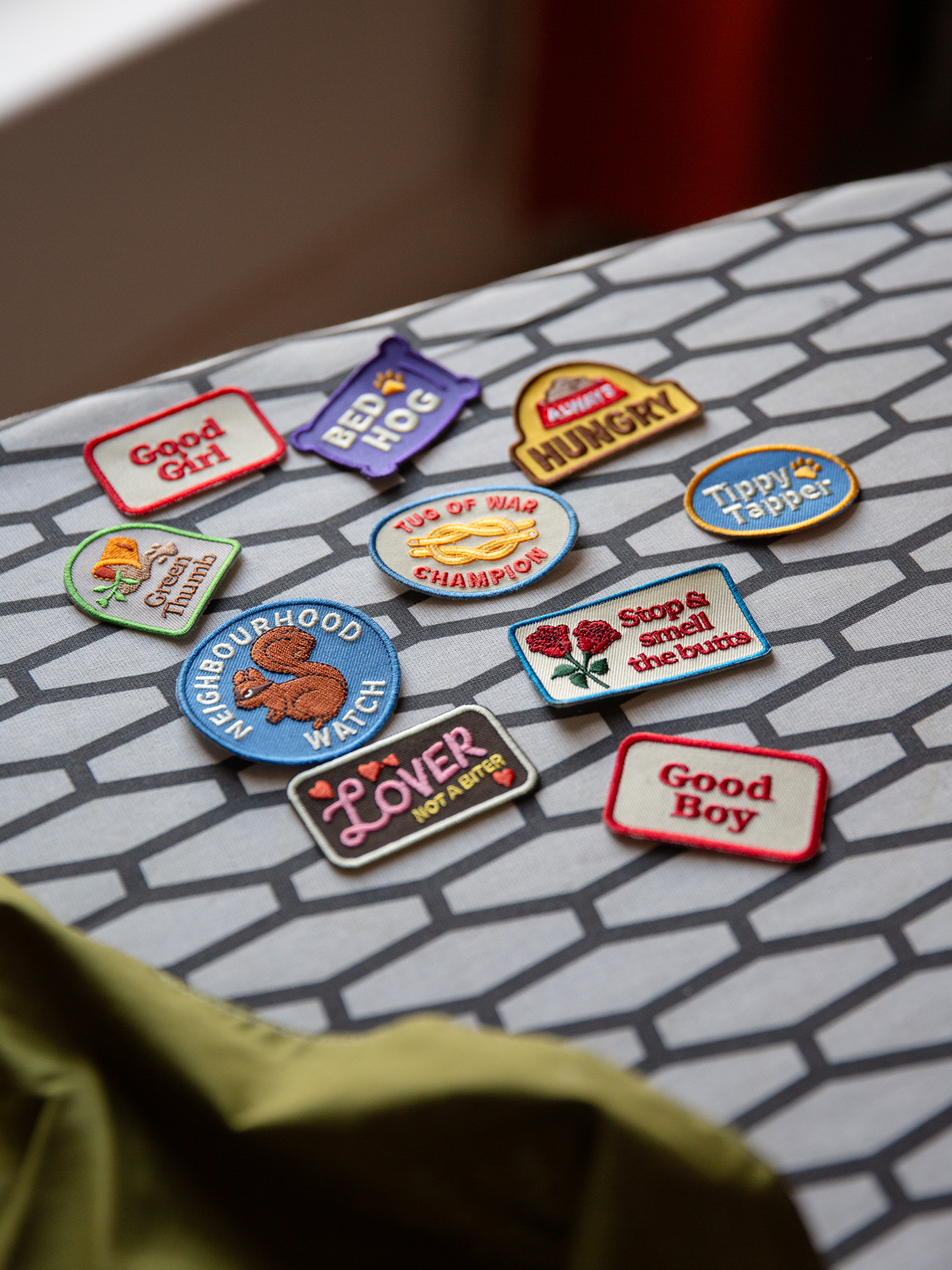 Next step: personalise with merit badges.
Pick out a patch (or four) that perfectly sum up your dogs personality.
Buy 8 badges & get one FREE
Use the code BADGEBUNDLE